This was originally a blog post I did over during my time at Clickinmoms a few years ago. Over two years passed so I think it would be fun to republish it for those that did not know me from my time there about my sweet Asher + Boden's story.
I had the perfect pregnancy.

Both my OB and my high risk doctor had agreed to let me go full term and let me deliver my boys (they were both head down) on my own vs a scheduled c-section – that was Thursday. They told me I had the perfect pregnancy. But with twins (or with any pregnancy), you never know. Yes, that was the case with me. I swore I had the stomach flu that Sunday night. Two days later (Tuesday AM), I had my baby boys. I had gone into pre-term labor and they could not stop it with the Magnesium Sulfate (and the chemistry teacher in me had me figuring out the chemical formula). I was rushed via ambulance from my hometown hospital to Philadelphia to deliver at Pennsylvania Hospital which had a Level III Intensive Care Nursery (ICN) – the highest in the nation. I won't bore you with the details … it was scary to say the least. The details can be found on my personal blog. But over the next few months, my life consisted of a 1+ hour daily trek to the Intensive Care Unit at the hospital. I didn't have my camera the day of delivery and honestly, with the volume of nurses and doctors in the delivery room, I wouldn't have been able to get any pictures anyhow. But I made myself a promise to detail every single detail and memory of their time in the hospital. I didn't just want to remember it. I needed to commemorate their survival.
Why write about this now? Every year, on November 17th, parents, family and friends celebrate World Prematurity Day. You may wonder "Why have a special day?". You may wonder who cares. But moms like me do. Once you have a child (or children) born prematurely, you feel a connection … to others out there who have journey the road you have. You may honestly not realize but according to the March of Dimes website, one in EIGHT babies are born prematurely or roughly 13 million babies worldwide. They say it's the number one killer of newborns and not only costs a family financially but also emotionally – I know firsthand.
Whether you are a mother with a baby in the ICN or NICU or a photographer asked to document the journey, there definitely are milestones and memories to catch along the way. It's not a cheery happy place in my opinion. It's a dark and moody place – maybe not the actual area, but often times spent there. I never used my flash. I bumped up my ISO to 1600. I had a Canon 5d classic at the time and learned to embrace the noise/grain rather than use a bounced flash which could disturb the babies. Make note of the ICN rules regarding cell phone and camera use. Pay mind that some babies are only allowed out of their incubator for small periods of time a day … so make it count!
So come journey with me as I celebrate World Prematurity Day and my little guys 2nd 4th Birthday!
This is their home for the first few days, weeks or months. They are connected to various machines and monitors depending on their situation. Document it and remember. My guys never slept in a bassinet next to my bed. I never had the crazy midnight feedings or the sleepless nights. I missed out on all that.
Instead they first called this incubator or isolette their home.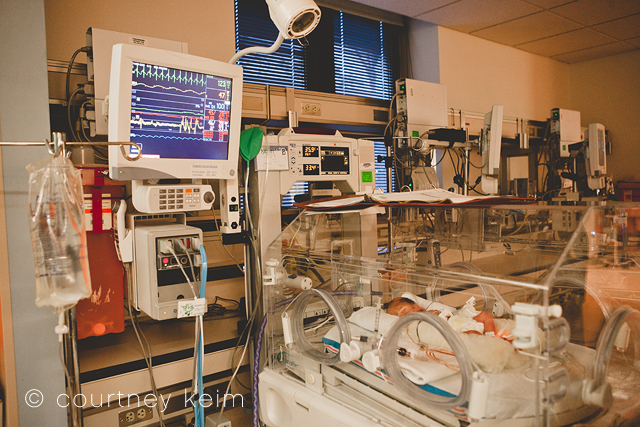 Once the were able to manage their own temperature, they graduated to the open crib – one of the requirements for discharge.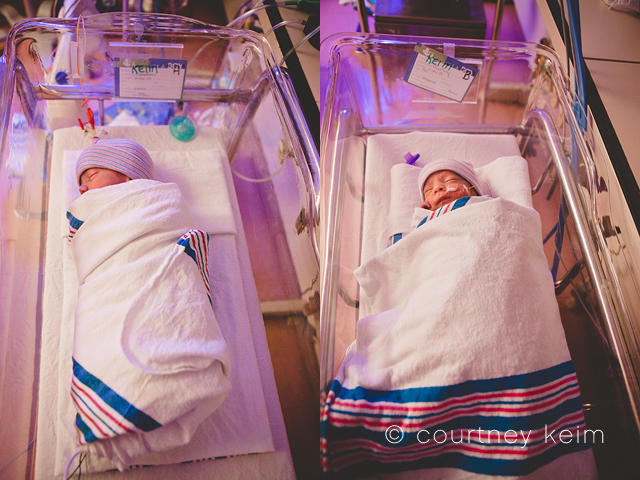 Unfortunately, my sweet Asher spent almost an extra month in the ICN after his brother's release. He graduated from the crib above to what i called the metal cage – the only baby in the ICN to be in one during our 3-month stay!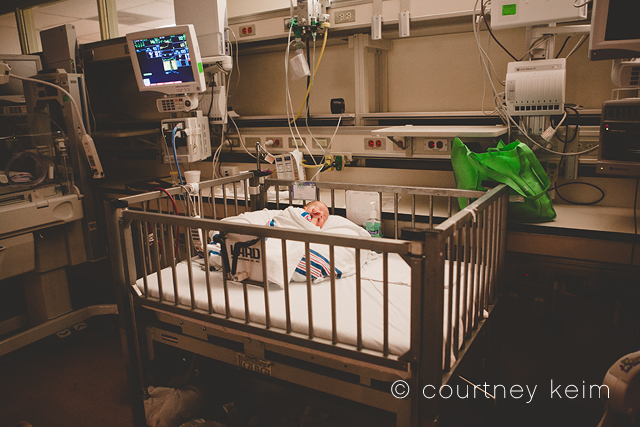 Asher's neighbor was born at 24 weeks. My little guys were 29 weeks. Regardless, they were super small at 3 lbs 6 oz and 3 lbs 2 oz. Find ways to show their size. Boden was so small compared to my husband's hand.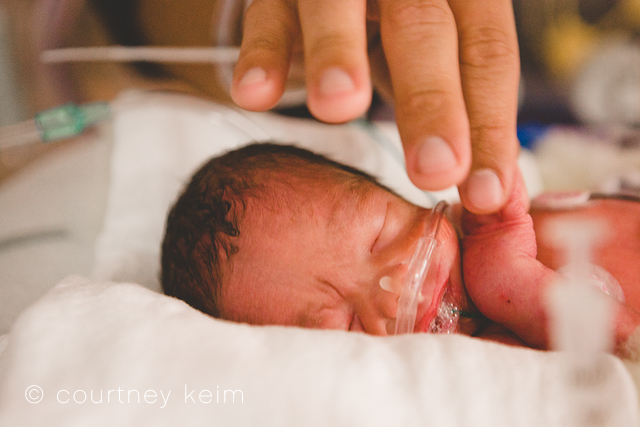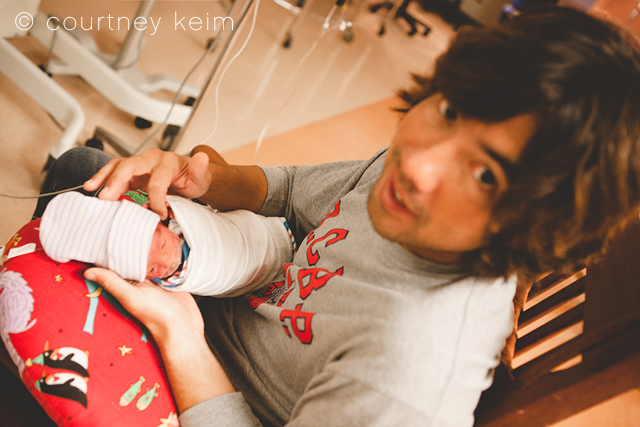 I always look at these photos and remember how small he used to be – how Asher gripped my hand every time I held him.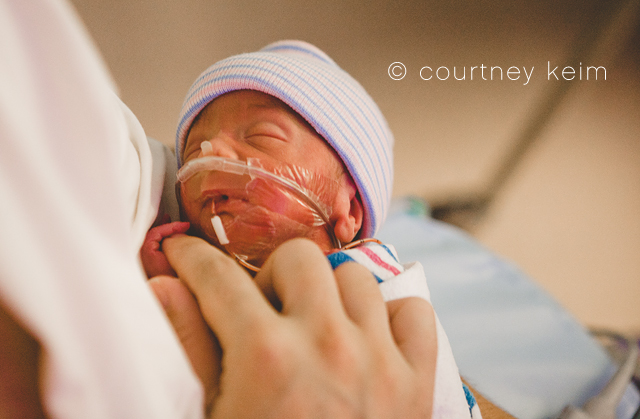 Capture The Details and The Moments
So many things happen during their stay. I tried to write about it in my personal blog … but I could never keep track. Instead I found I was able to document their crazy journey in photos. I guess you could use this as a checklist of must have photos in their stay. You might not think about it at the time … but they are all moments worth catching!
Were they under phototherapy lights? Here's my little Asher under the lights due to elevated bilirubin levels.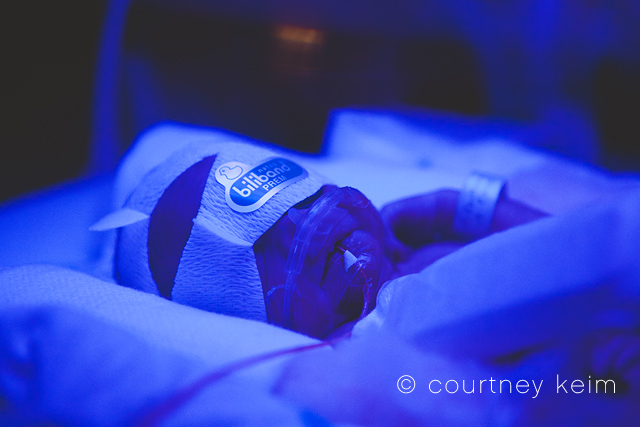 Did you kangaroo them so they could feel the warmth of your body and learn your smell?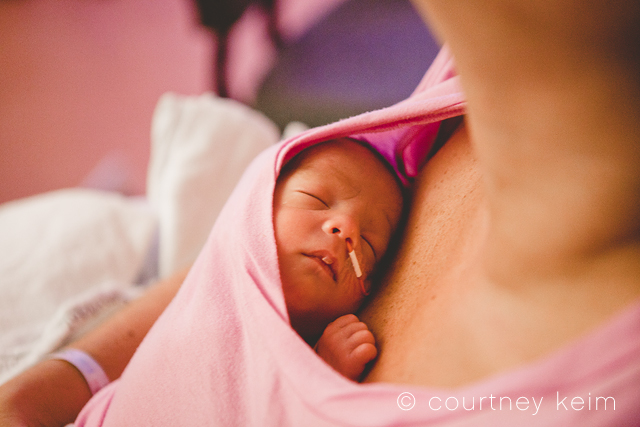 Did they have visitors? Here's my sweet Boden with my dad.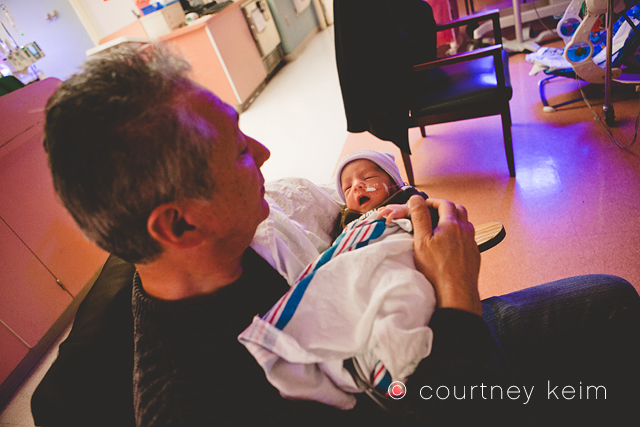 Were they connected to crazy wires? Asher had the heart monitor, pulse oximeter and orograstric (OG) tube. Boden also had a PICC line.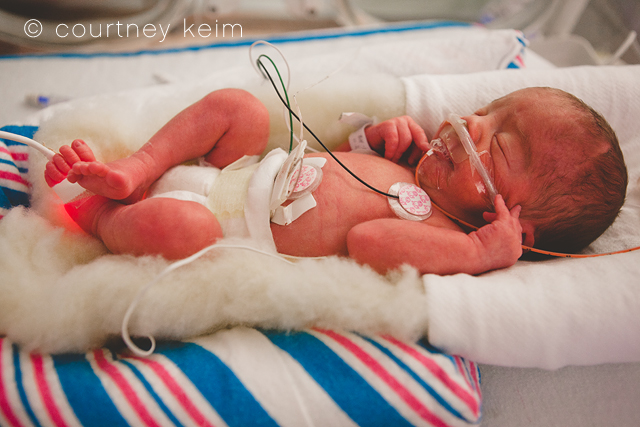 Did they do crazy things? Asher tried to rip out his CPAP and then his nasal cannula a few times every single day despite it being taped to his face.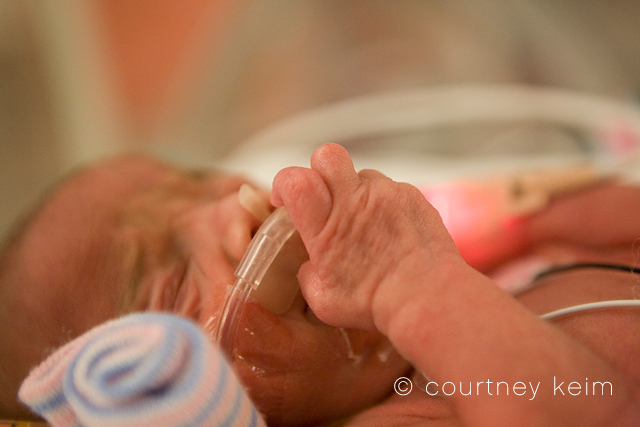 Did you see their little fingernails or their feet? The ICN would not cut their fingers … it was the parent's job. But any parent can tell you how delicate and scary that is – so I let them grow a little too long.

Did you capture the tiny feet? The first time they laid on their belly? The first time they wore clothes? Yes, this picture captured each of those milestones for my Asher!

Before you know it, they come home. The ICN journey is over. Their time at home begins. Here's the big monitor that you see when you visit the ICN. I captured Asher's discharge including the date and time.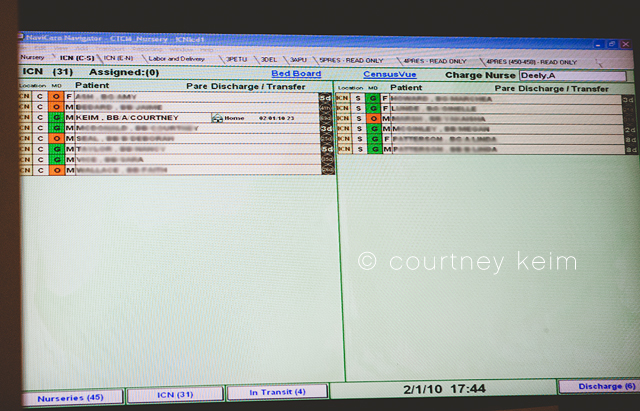 Once my little guy was able to pass the car seat test, didn't have any apnea episodes and got the OK to come home, I photographed him in his car seat with his apnea monitor attached (that's the machine next to him).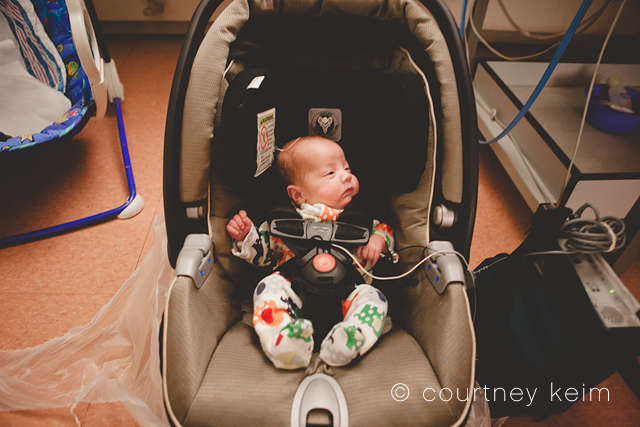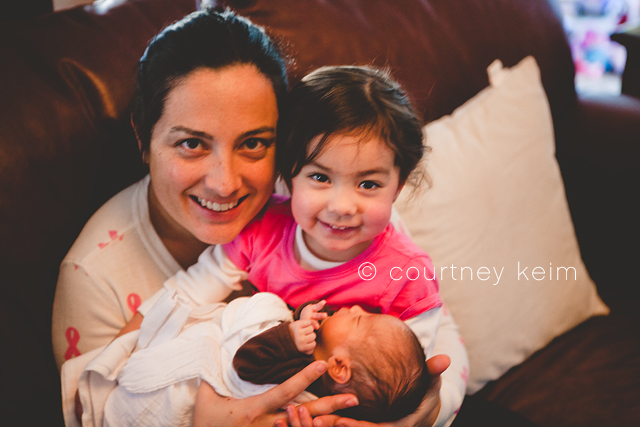 Not one of my photos is perfect. Not one is properly exposed or has the ideal shutter speed. Instead, I edit and reedit them (this time around using the CM film art presets … it gives them character). All I know is I captured three difficult months of their lives … and I would not trade it for the world. Instead, I take pride that my sweet little guys have endured a rough road and have come out perfectly healthy boys.